Dynamometer
Dynamometer
VTC produces two control systems, each of which is fully configurable to customer requirements. Both systems offer full electrical inertia simulation. Both operate under the Windows operating system.
VTC Dyno Control Centre
The VTC Dyno Control Centre uses a PC based control engine, The I/O can be handled by a mixture of internal and distributed I/O systems to meet the individual requirements.
The configuration offers options for:
Four wheel drive with either twin or independent quad rollers
Chassis dynamometers equipped with flywheel sets
Operation as an emission dynamometer
Operation as an end-of-line roll test system
Control of test cell air handling and other environmental systems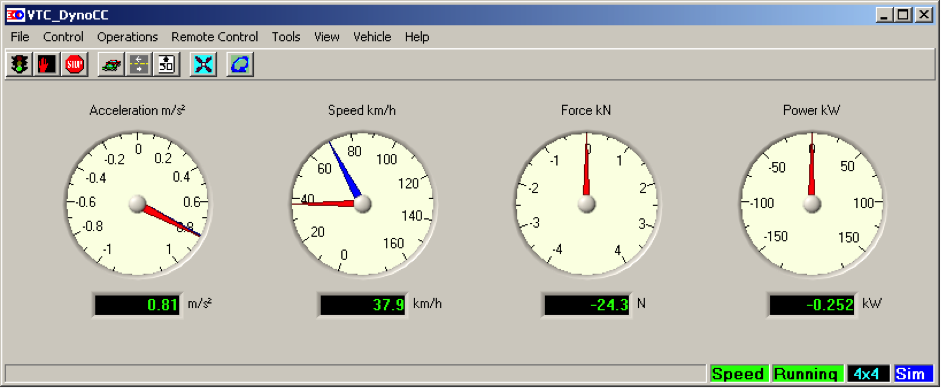 VTC Brake Dynamometer
The VTC Brake Dynamometer uses a PLC based control engine with an interface to distributed IO modules.
In addition to the main control engine, the Brake Dynamometer software suite includes the following components:
A graphics system for creating, editing and displaying HMI screen displays.
Recipe editing and recipe executive software for creating tests and running them on the dynamometer. The recipe system takes advantage of the company's expertise in batch process control.
Results reporting software which prepares reports using data recorded during a test
An example of the VTC Brake Dynamometer system is shown in the hardware and software schematic diagrams.